WE'RE BUILDING TOMORROW'S SOCIAL GOOD TECHNOLOGY
We're on a mission to bring cutting edge digital tools to the social impact space. Our labs division has been hard at work developing these products.
---
PRODUCTS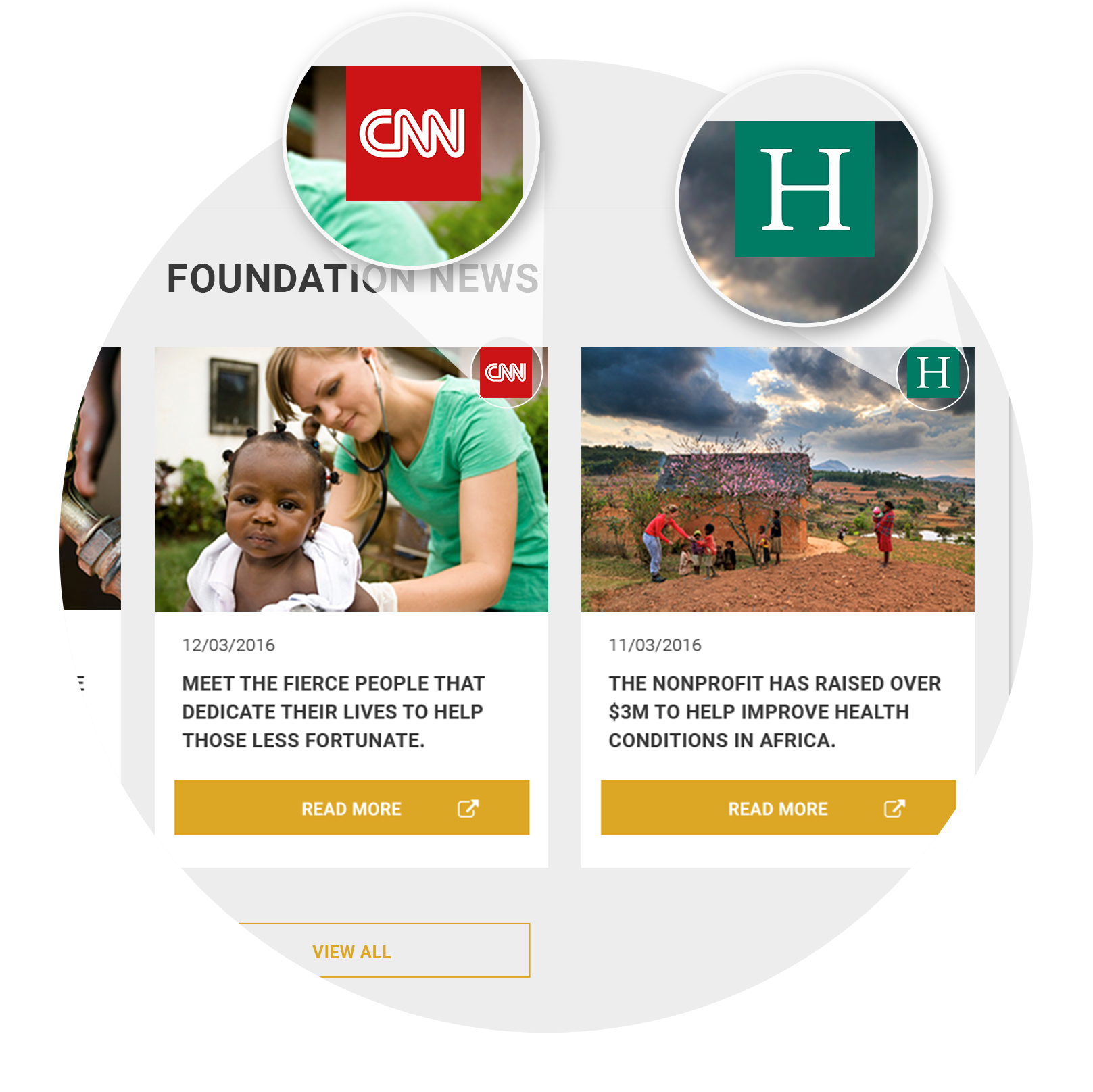 Content Aggregator
Keeping your website fresh with new content can be a challenge. Our content aggregator scrapes the web in search of content relevant to your cause.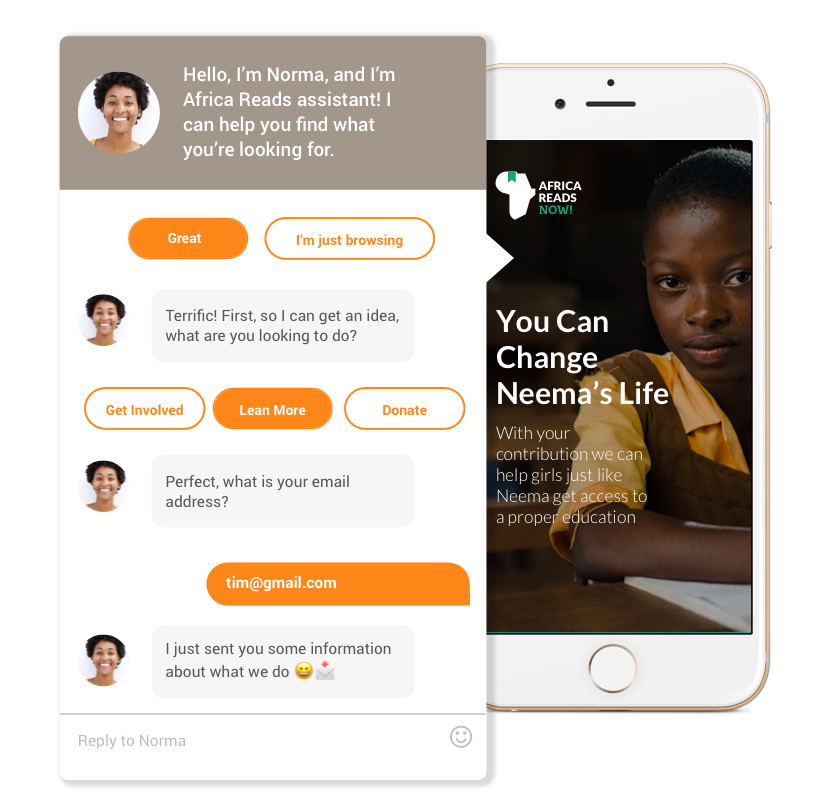 Nonprofit Bot
Visitors can learn more about your organization, sign-up for your newsletter and even make donations all through a chat interface that runs itself. Click here to learn more.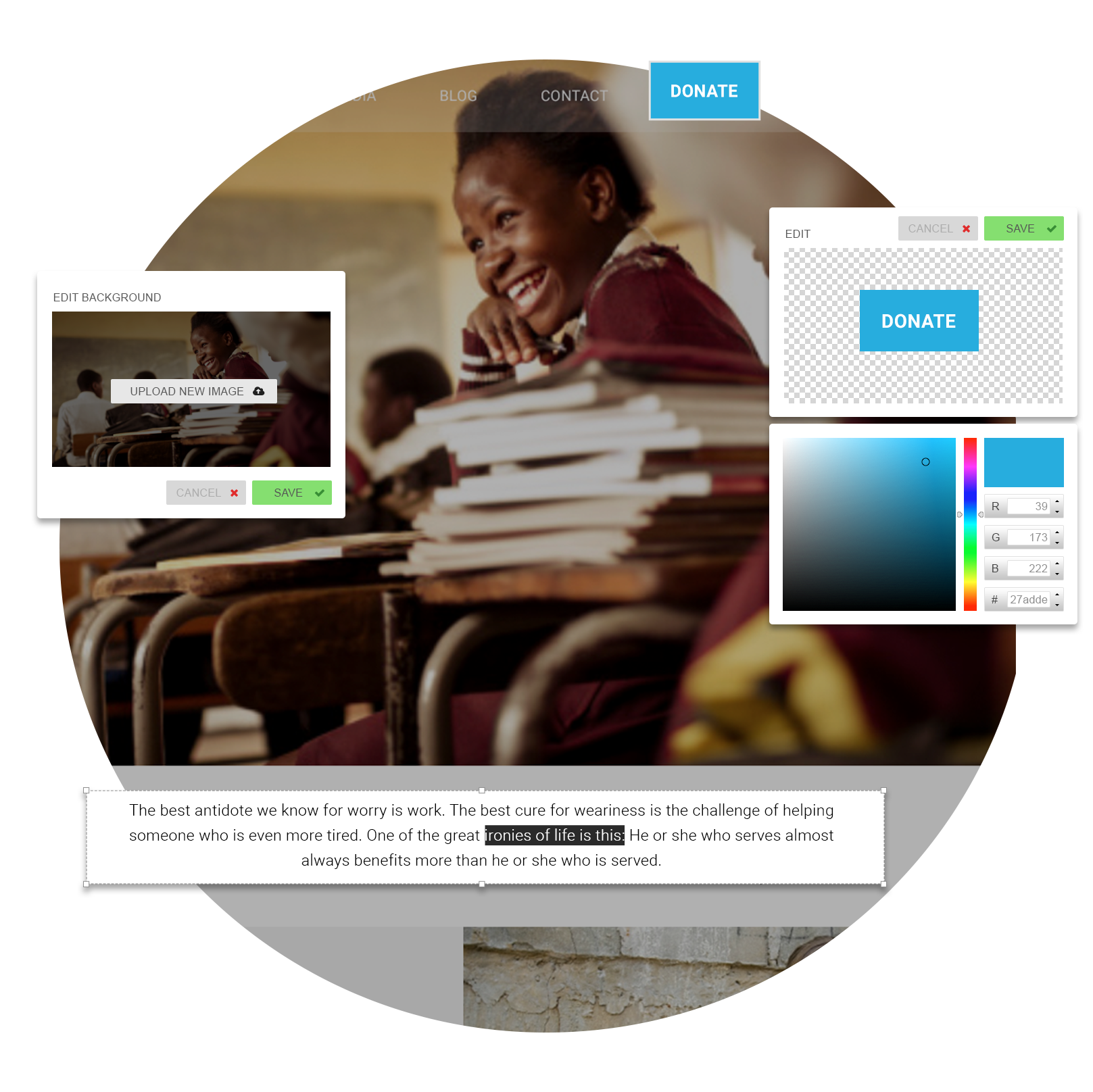 Helium
For nonprofits in need of an impactful website but are on a limited budget. For a low monthly fee, we create a basic custom-designed website. Learn more about all Helium has to offer.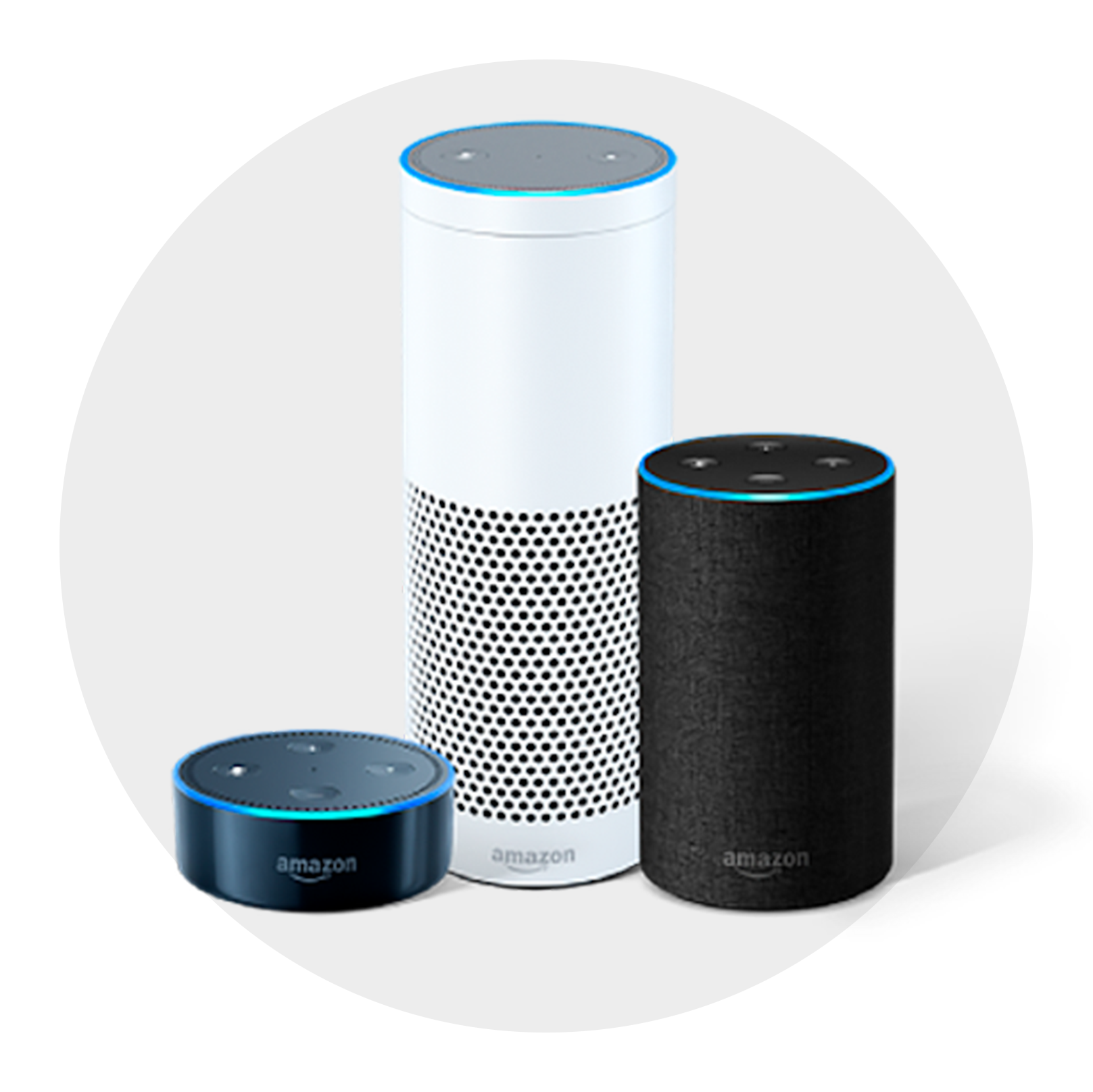 Amazon Alexa Skills
We'll connect your nonprofit to an Amazon Alexa, allowing supporters to keep up-to-date on the latest information about your organization.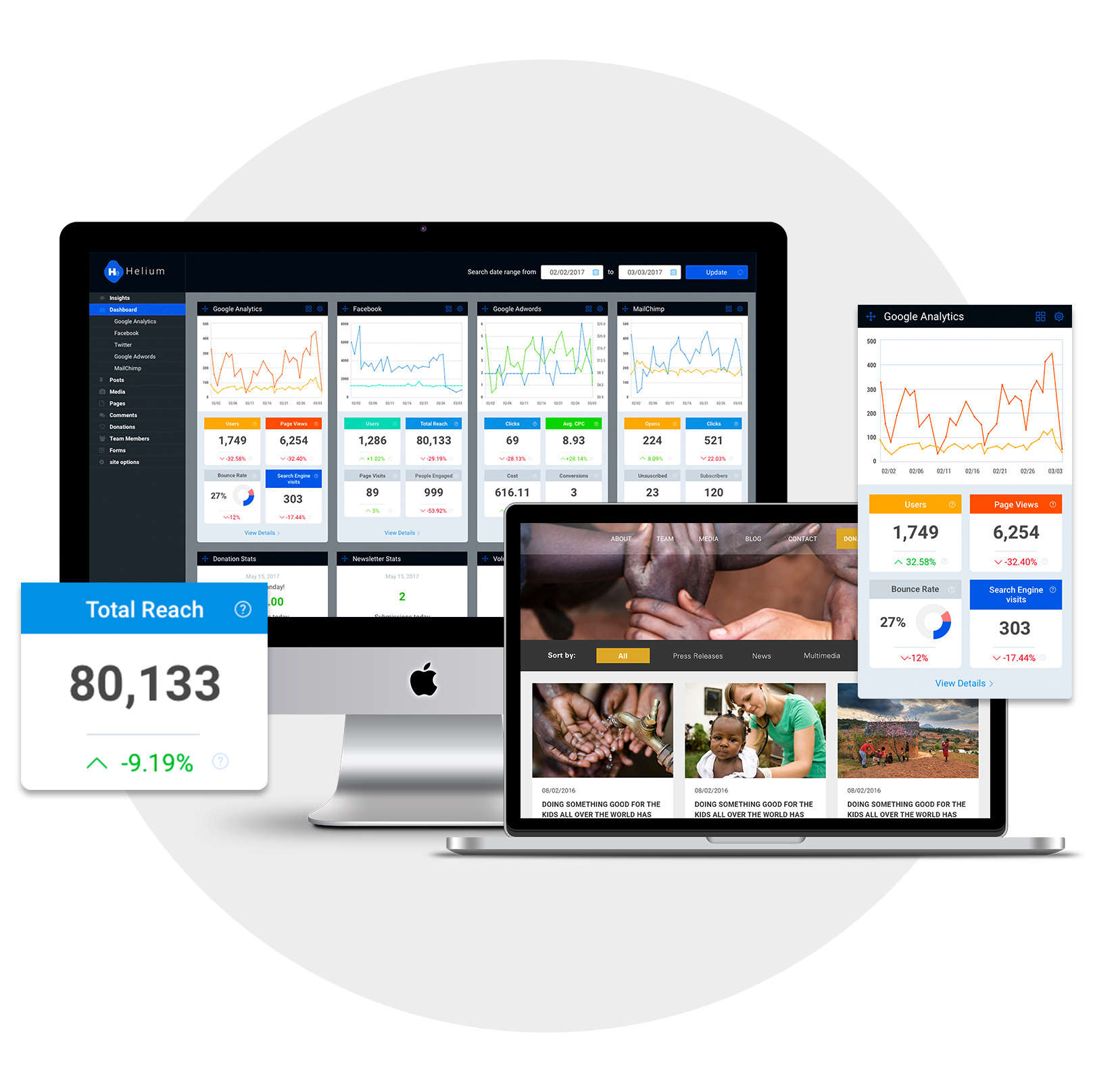 Analytics Dashboard
Up to the second information about how your website is performing. Gain visibility into what is working and what is not.
Social Stream        
Showcase your social media channels on your website without taking up precious space. This tool easily slides out from the side of your website and can curate your social channels based on tags and users.