The Fundraiser's Case Study to Converting Recurring Donors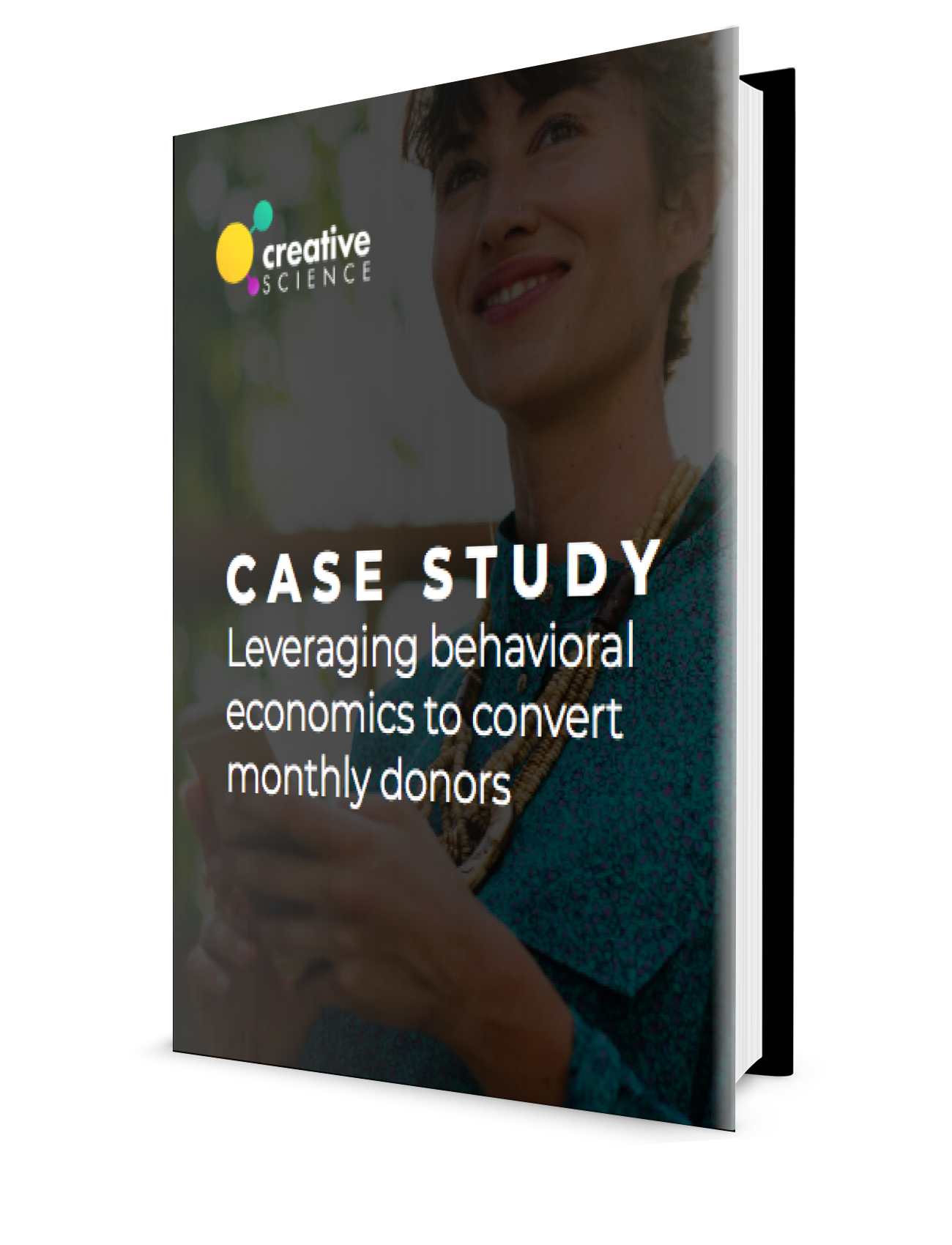 We believed that using specific behavioral economics theories in email messaging to potential donors would make them more likely to sign-up for a recurring giving program.
In this book you'll get:
– Overview of the specific behavioral economic studies that were used.
– Results from the study and tools used.
– Actionable recommendations you can incorporate into your monthly giving program.
– How to setup and run your own studies.