The Digital Extension of Your Brand
The halo effect is the tendency for positive impressions of a person, company, brand, or product in one area to positively influence one's opinions or feelings in another area of their brand experience. A website that accurately reflects your organization's ethos is not just a nice to have– it has real world implications and impacts on the relationships you build with your stakeholders.
Understand Your Audiences
We conduct extensive qualitative, quantitative, and behavioral research to shift the conversation from what your team thinks your users' needs are to what they actually are in order to build more effective solutions.
Future Vision Roadmap
We help teams paint the vision forward and create a strategy of smaller, incremental steps to create a clear path for your vision's fruition.
Design, Develop & Scale
Our multidisciplinary team allows us to take a project from idea to launch, while also being able to augment our team to compliment your existing in-house resources and capabilities.
Product Design + Behavioral Science
Looking for a practical framework for integrating behavioral science into product design? We're launching a course to dive deep into these frameworks to help you up-skill your career! Learn more. Get in touch.
Decoding the Why - Chapter 1
Our Approach
We leave nothing up to chance. We start with a deep understanding of your audiences and place concepts in market quickly to validate our approach before we build.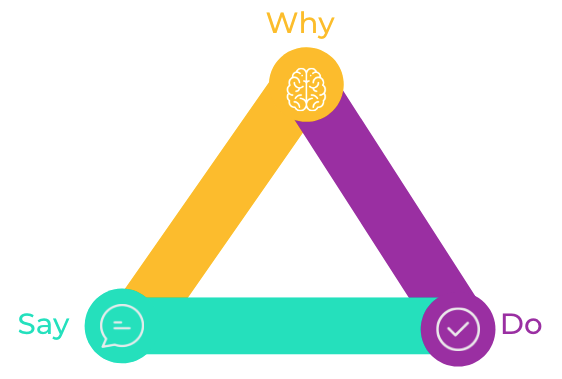 Triangulate
Starting with a deep dive, we collect and decode the SAY data (what users SAY) data, DO (what users do), and the WHY data (why users do it) through various qualitative and quantitive research methods to identify actionable insights. We launch our various approaches into the market quickly, testing to see which ones to move forward with.

Build
Our full, in-house design and development team brings the validated, behavioral-first vision to life with today's latest technology stacks and data to finely tune each project. We're flexible, agile, and versatile– able to handle the entire build or augment our team to best compliment your existing capabilities.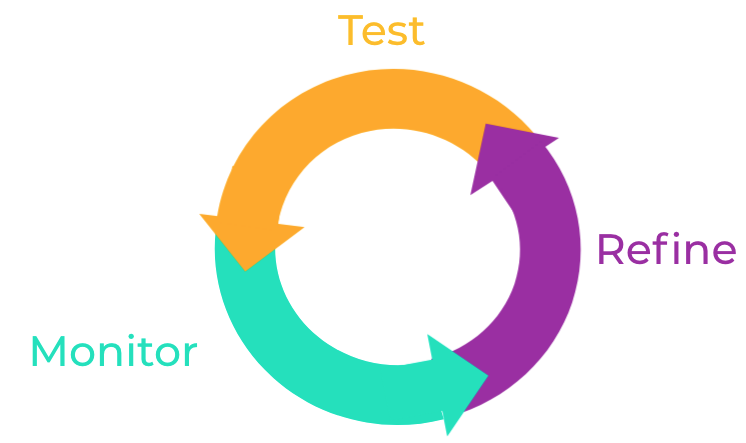 Scale
Your product is a living, breathing thing and needs to be continuously optimized. Whether its technical support or enhancing parts of the product, we're here every step of the way to fine-tune the experience and maximize customer acquisition, conversion, and retention.
Interested in working together?
Do you have idea for a product you want to bring to market? Or, are you interested in learning more about our work and how we can help your company?
Let's Chat